Mark S. Kjolhaug
Natural Resource Specialist / Professional Wetland Scientist
Owner and President, Kjolhaug Environmental Services
Mark Kjolhaug holds over 25 years of combined Wildlife Research, Environmental Studies Teaching, Natural Resources Consulting, and Wetland Management experience. He founded Kjolhaug Environmental Services Company, Inc. in 1997. Mark is a Certified Wetland Scientist (#000845), and past President and Board Member of the Wetland Delineators Association. He holds current memberships in the Society for Ecological Restoration, the Minnesota Chapter of the Wildlife Society, the Minnesota Wetland Professionals Association, and the Society of Wetland Scientists.
Resumé: Mark S. Kjolhaug (PDF Download)
---
Melissa A. Lauterbach-Barrett
Wetland Scientist / Soil Scientist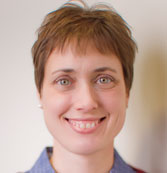 Melissa Barrett has a BS in Soil Science from North Dakota State University and an MS in Soil Science (Soil Morphology and Genesis) from Iowa State University. Before moving back to her home state of Minnesota in 2004, she worked as an Environmental Specialist Senior for both the Iowa Department of Public Health and Iowa Department of Transportation.
Melissa is a Minnesota Licensed Professional Soil Scientist, a Minnesota Wetland Professional Certified, and a Minnesota Master Naturalist.
In her 12+ years at Kjolhaug, Melissa has worked – and continues to work – in all services areas. More recently she has added Development Ecologist services working with developers and Home Owner Associations (HOAs) to prepare development stewardship plans, annual budgets and management/monitoring plans, and vegetation management coordination.
Resumé: Melissa Lauterbach-Barrett (PDF Download)
---
Kyle Uhler
Wetland Monitoring Specialist
M.S. Geographic Information Sciences and Technology (Thesis topic: vegetation identification using remote sensing) – University of Southern California
B.S. Botany and Zoology (Minor Microbiology) – North Dakota State University
Previously worked on monitoring projects related to aquatic invasive species, shallow lakes, salmonid spawning habitat, invertebrates, and wetlands.
Wetland delineations, resource mapping with GIS/GPS/UAS, vegetative restoration monitoring
Minnesota Certified Wetland Delineator; Member of Minnesota Wetland Professionals Association
---
Will Effertz
Ecologist / Soil Specialist
B.S. Fisheries, Wildlife and Conservation Biology – University of Minnesota, Twin Cities
Currently pursuing M.S. in Land and Atmospheric Science – University of Minnesota, Twin Cities
Participated in UMN research related to soil development and restoration
Wetland delineations, natural resource inventories, GIS/GPS
Member of the University of Minnesota Soil Judging Team